Feature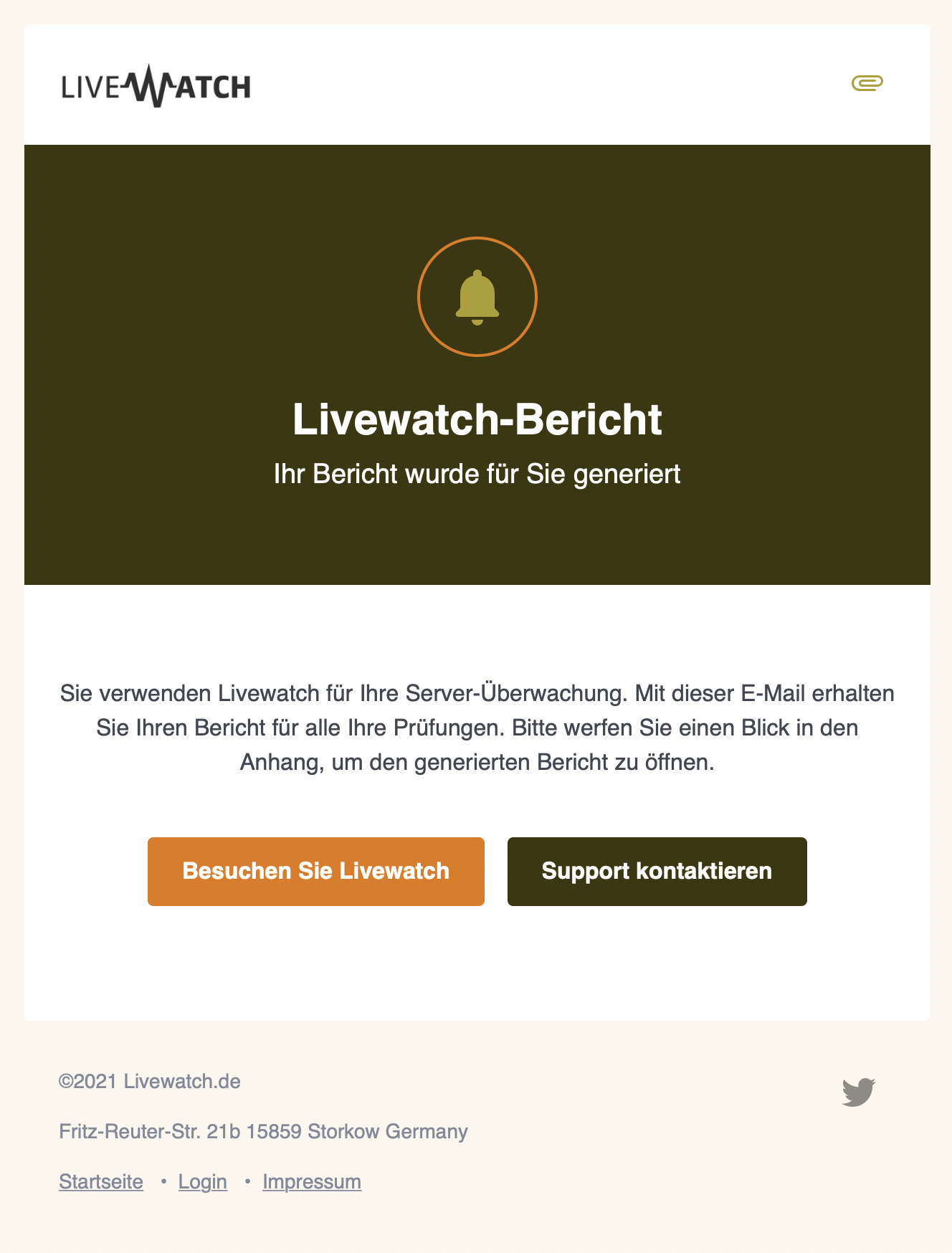 How good would it be if you had the day start with an overview of your system health? Is everything okay, have you had any problems? We are now providing you with a short and crisp overview of your Livewatch exams in an email with PDF.
Activate the report function
In order to receive the daily report, please activate the option "Daily Monitoring Report" in your profile settings.

Every morning you will then receive an email with this quick overview. This report will be sent to the email address you specified in your profile settings and can be set for each user.