Feature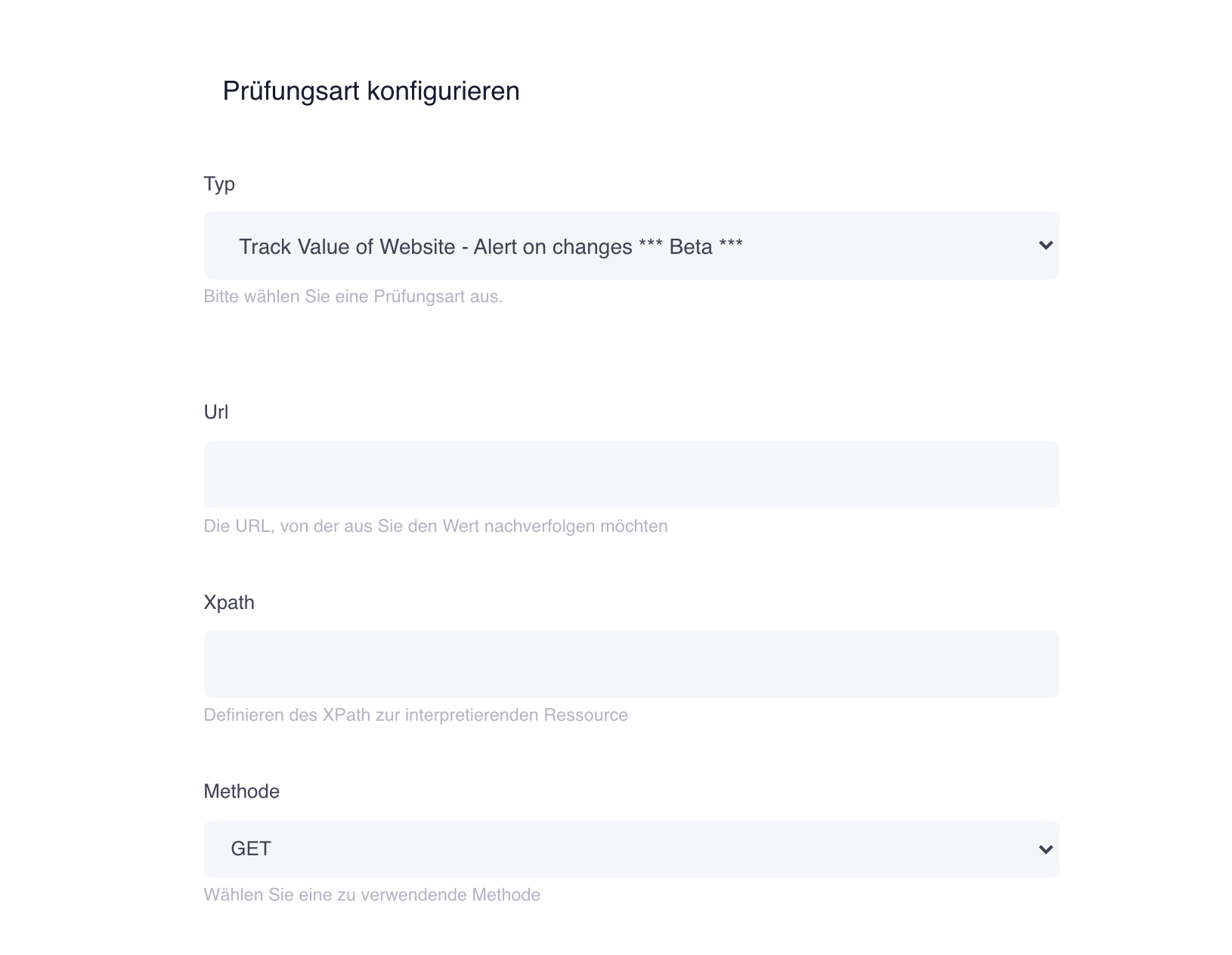 Would you like to monitor a certain value on a website? You can now with the Livewatch Value Tracker. Define a url on which you want to monitor a certain value. You then have to define the HTML XPath for the corresponding element.
In addition, you can restrict the value found with a regular expression so that a number can be found if the check is successful. Depending on the language, we interpret the value found into a valid number, which we then monitor. You also have the option of defining threshold values for the alarm.
You can set a minimum and maximum value at which you will be informed if the value falls below or exceeds the limit. It is thus possible, for example, to monitor the prices of a competing provider. We would be happy to help you configure the check if you need any help. Just contact us.