Feature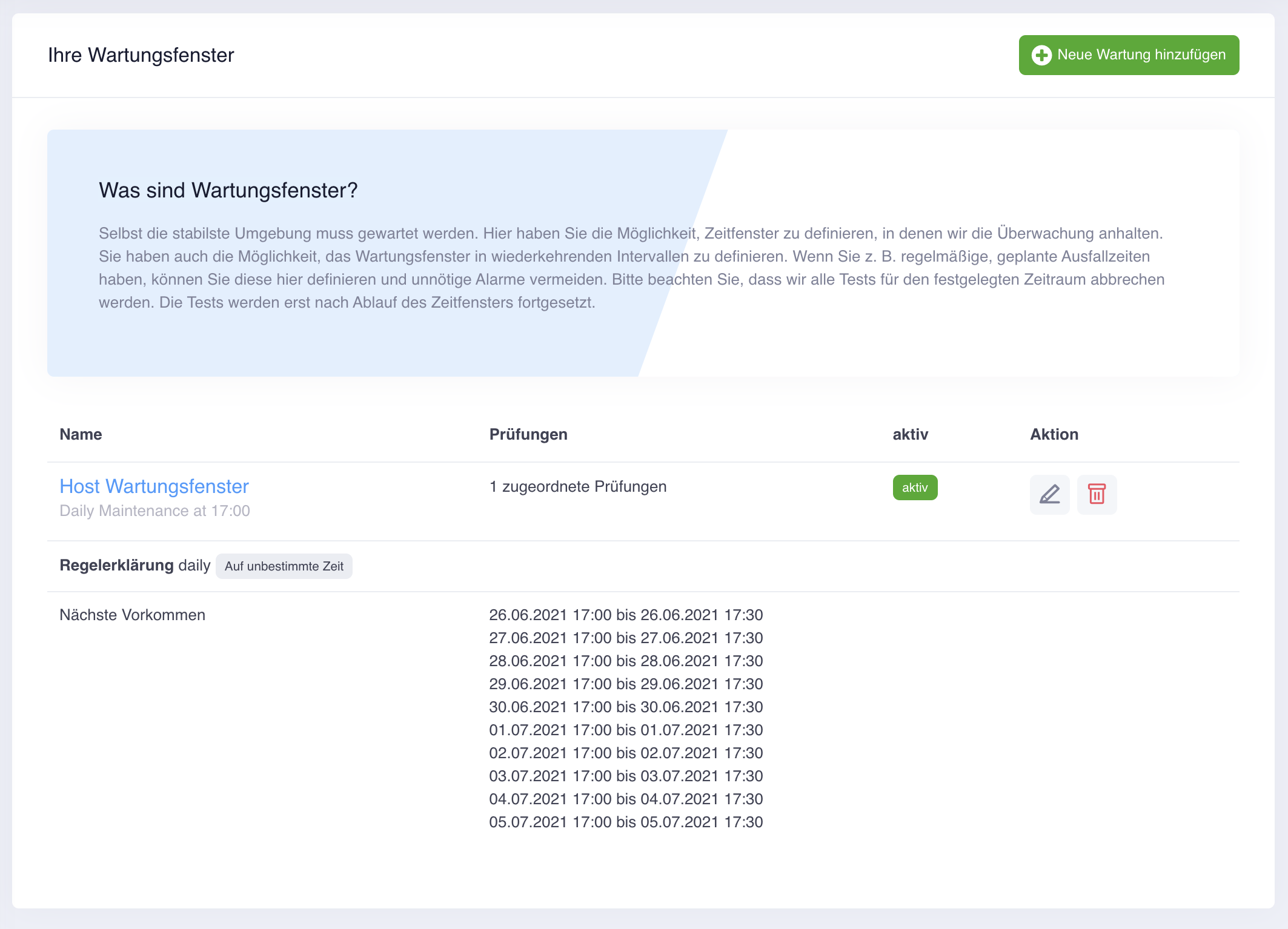 Maintenance windows are necessary at some point in every technical environment . There are always time windows in which you do not want to have the monitoring activated, otherwise you will be alerted about failures that you already know will happen anyway. It would be helpful if you can plan these in advance and manage them with us.
This is exactly what is possible now! You can now configure maintenance windows with us and thus plan expected downtimes. We stop the monitoring for the maintenance period and you will not receive any failure reports. You can set the time window as you like and also at repeating intervals. Are you planning to maintain your database for 15 minutes every Monday at 8 a.m.? Enter this time window with us and ensure that no more alarms are generated during this time.
When you define a maintenance window, you can define the associated checks.