Feature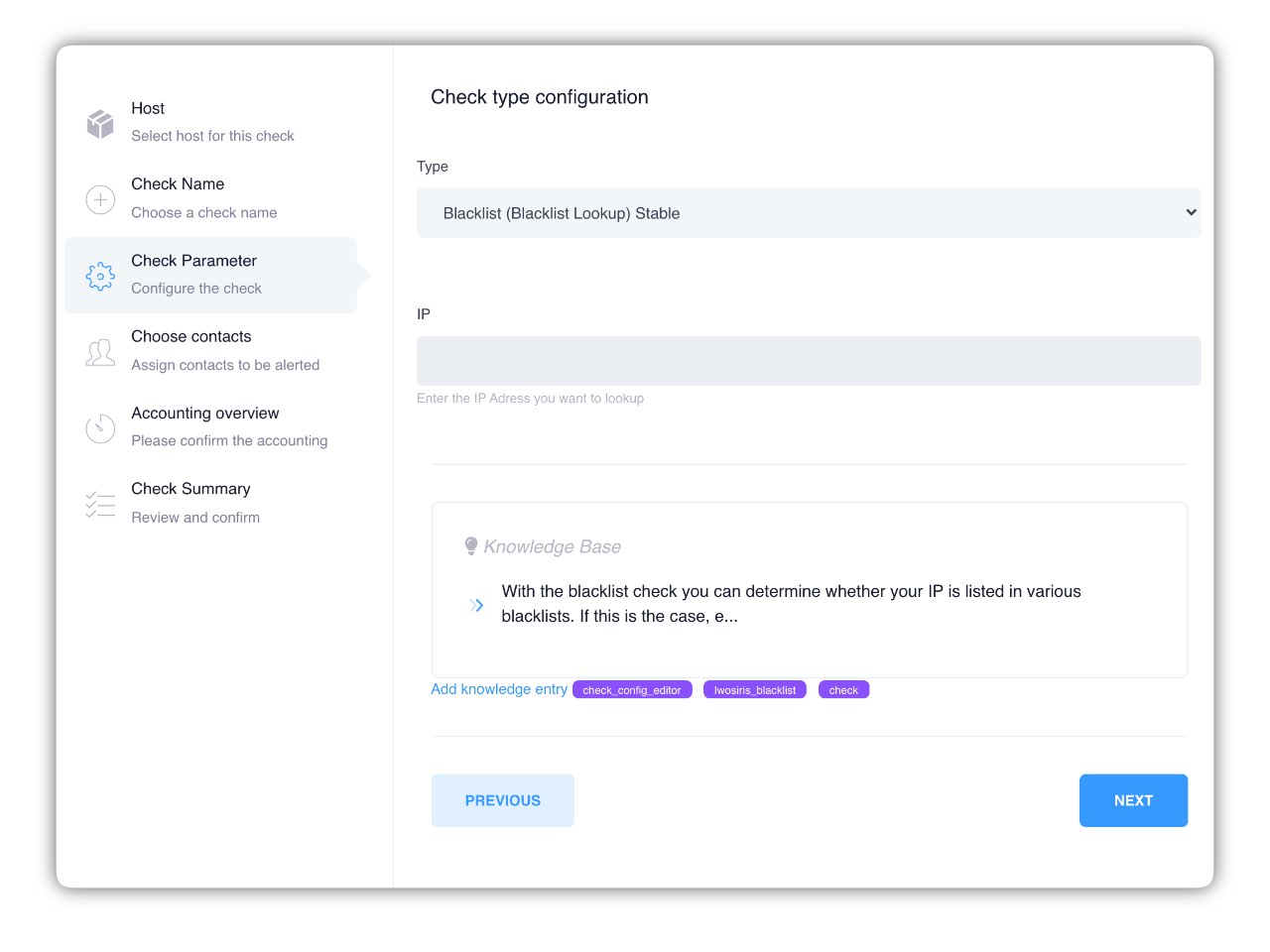 Blacklist check
The IP blacklist check is now available to you. With this type of check you can check the existence of a certain IP on various blacklists.
Blacklist are central lists on which conspicuous IP addresses are listed. As soon as your IP appears on these lists, you have to expect restrictions.
Mail servers, for example, can be configured to dynamically query this IP blacklist. As soon as your mail server tries to deliver an email, it contacts the recipient host. It can then compare your IP with these blacklists in advance and reject the delivery of the email in the event of a positive result.
No delivery of emails possible
It is therefore not possible that your mail server can successfully deliver the email and that the recipient does not receive the desired email.
Make sure you are not blacklisted. Livewatch regularly checks whether this is the case and alerts you as soon as a hit is found.