Feature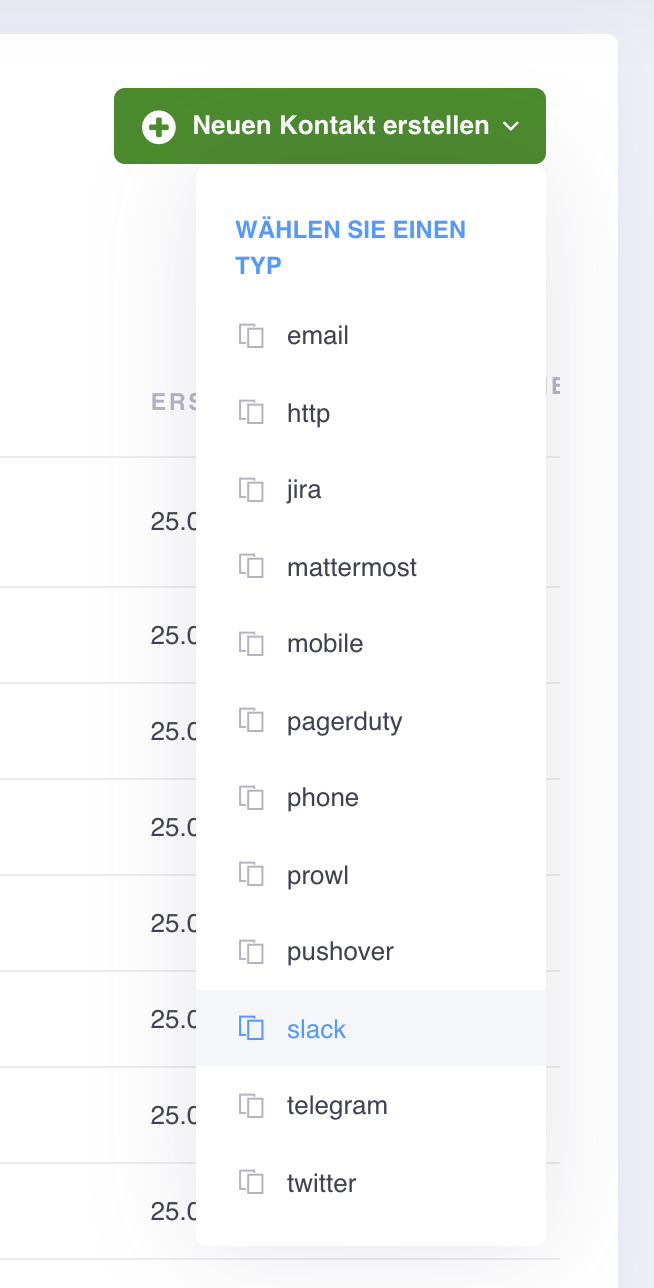 New contact type Slack
Would you like to receive alerts about Slack? No problem, you can now create new Slack contacts in your customer account.
You and your team members will receive a message directly in Slack as soon as we trigger an alarm. You can see immediately which test it is and can react immediately.
Facility
In order to receive notification via Slack, you have to enter your Slack webhook url with us. How to create this for your Slack account can be found here in this description.
Create new contact
Go to the menu "Show contacts" and click on "Create new contact" in the top right corner of this page. Here you can create your new Slack contact.