Feature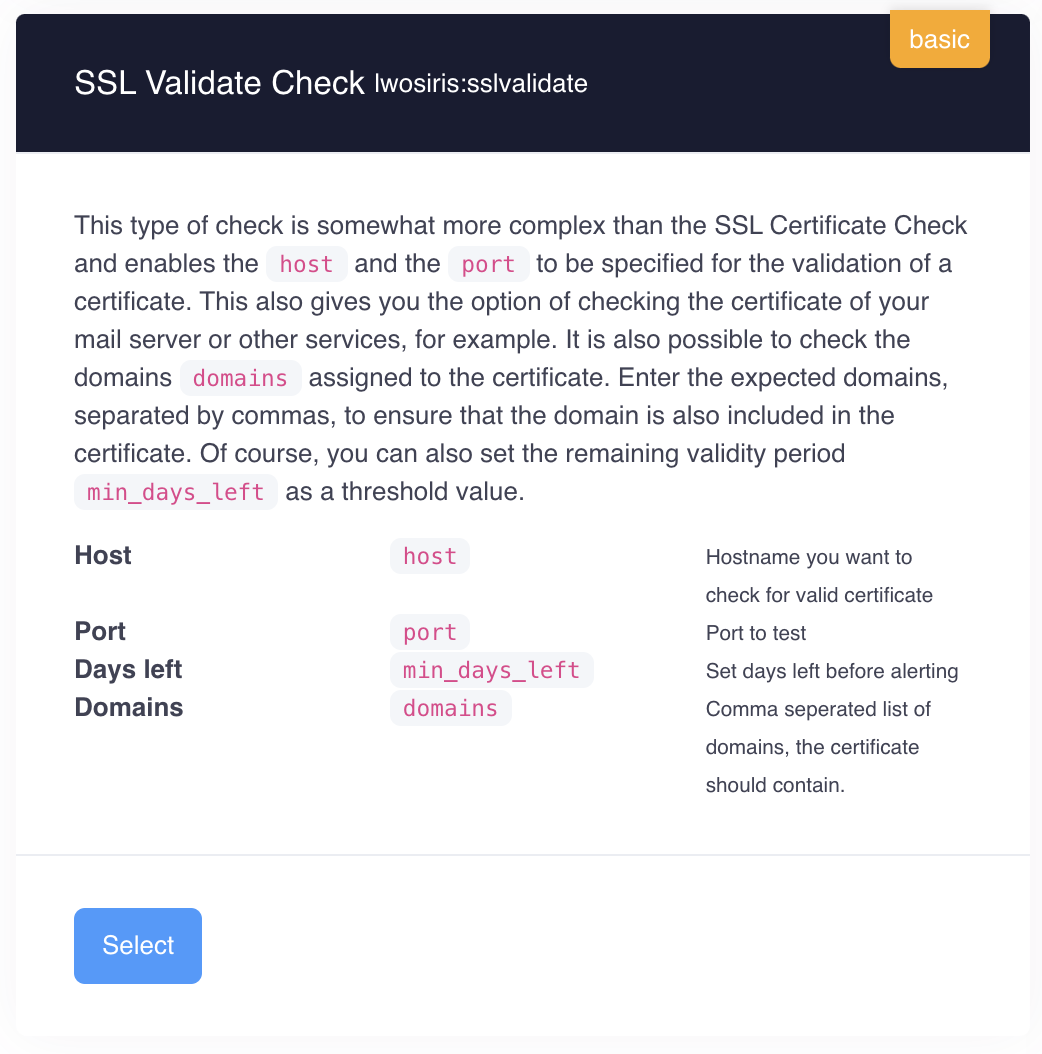 New check type: SSL Validate - Improved SSL check
As of today, in addition to the SSL certificate check, you can also set up the SSL validate check, which also enables you to check mail servers or other services for a valid certificate. If you operate your own mail server with SSL, for example, it would be important that the certificate is also valid there. With the new type of check, you can now check various services on different ports for SSL certificates.
In addition, the new type of test provides the option of also querying the domains contained in the certificate. In this way you can check exactly for which domain the certificate is valid and receive an alarm as usual if this or other conditions fail.
If you need any help setting up please don't hesitate to contact us. We are happy to help you with the setup and configuration in an uncomplicated manner.