Feature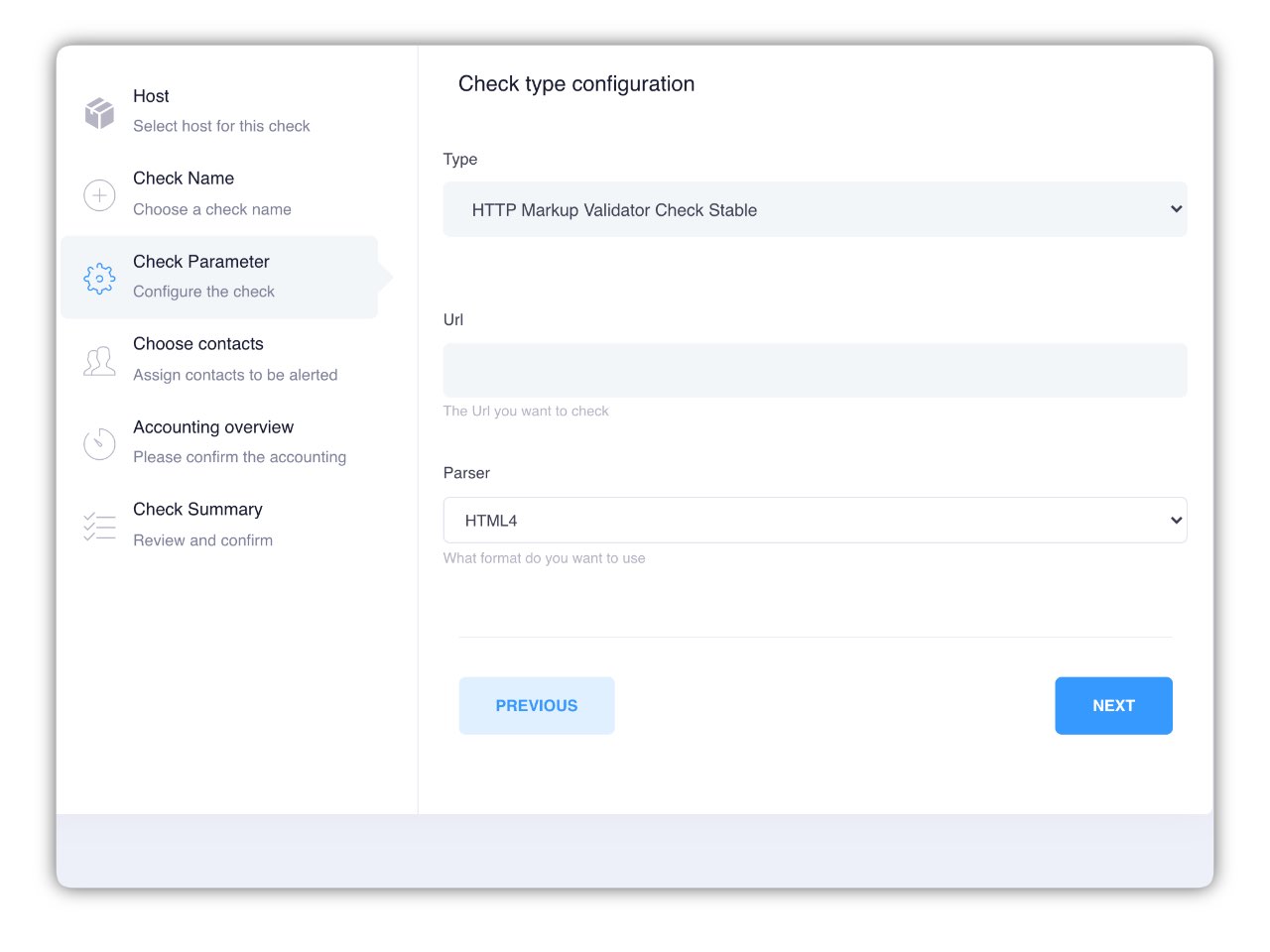 HTML Validate check
Make sure your HTML markup is correct. In order for a website to be displayed correctly, the website's HTML markup should be valid. We are now offering you to check markup in various formats.
We call up the HTML code of the given url and validate it according to the format you set. In the event of errors or warnings, we will inform the stored contacts.
Warnings in the event of errors
We differentiate the test results between warnings and errors. The alarms are generated accordingly. HTML markup warnings are alerted to your contacts as a warning, while HTML markup errors are classified as critical and alerted.