Feature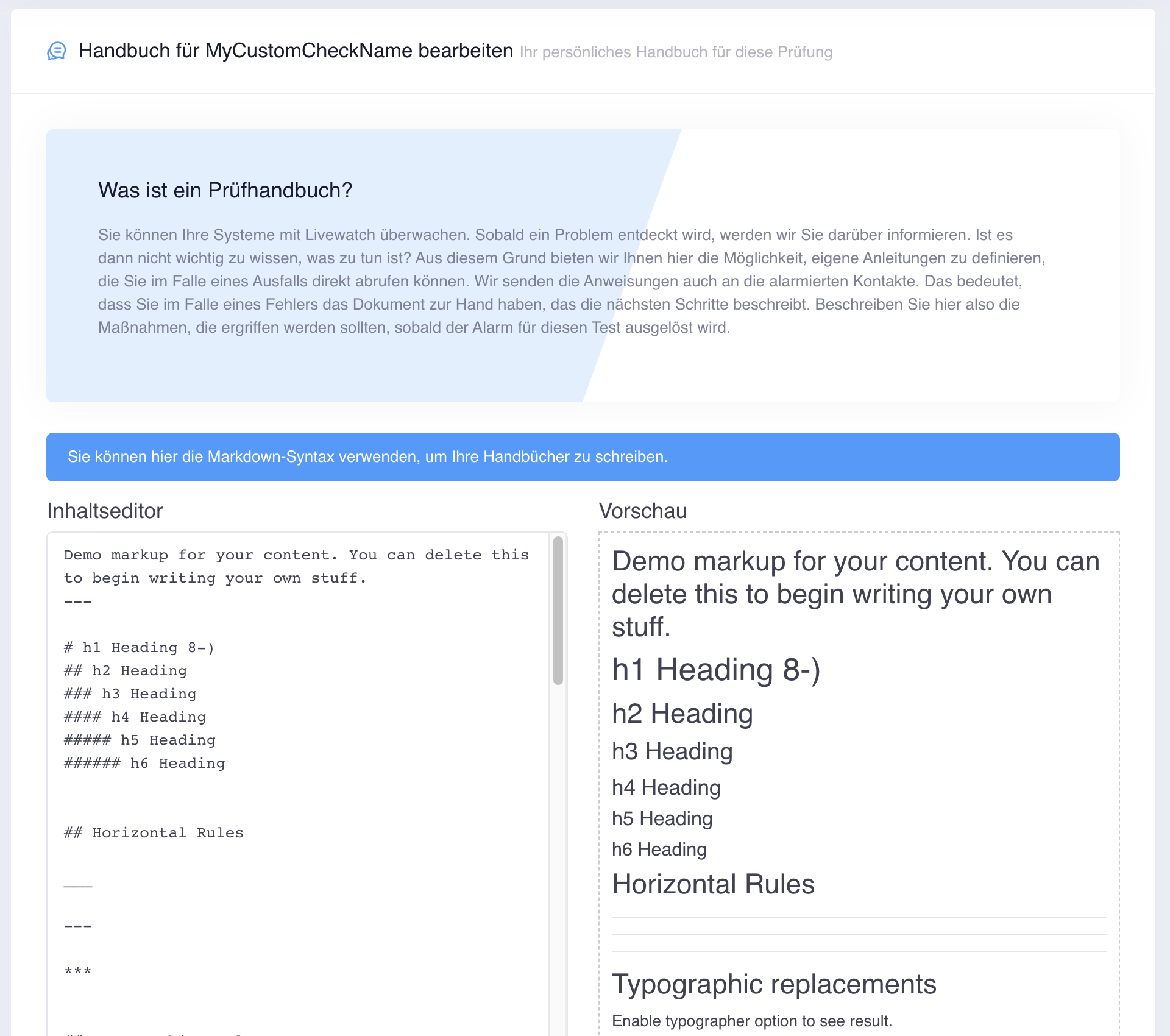 Server problems usually come unexpected and surprise you when you least expect it. In order to initiate the right measures immediately, you have to know many factors and be able to access them as quickly as possible. But with many systems the use cases increase and you come to a point where you are quickly overwhelmed with what is suddenly at your feet as a task.
It would therefore be easy if the most important steps to be dealt with in the event of a malfunction were described in advance and were immediately available in the event of a particular incident.
Livewatch now offers you the option of creating manuals for your checks, in which you can note down the most important steps. Briefly describe the measures to be taken in the event of a fault. As soon as Livewatch detects an outage, you can access these documents immediately and know what to do.
In the Livewatch customer area, you now have the option of creating manuals for each check and adapting them to the new requirements at any time. In this way, all users contacted can immediately and easily receive the most important information about your check.